BioSuperior Technology
Developing innovative therapeutics for treating serious lung disease

We're Working To Change Lives
Developing Therapeutics
BioSuperior Technology is excited to be developing therapeutics for the prevention and treatment of serious lung diseases such as Acute Respiratory Distress Syndrome (ARDS), including SARS-CoV-2 induced illness. Our lead candidate is also expected to treat illness resulting from other lung infections, and following severe smoke inhalation. These expectations are based on a strong understanding of lung biology and data from animal model studies.
Strong Scientific Understanding
Our lead candidate is based on a strong scientific understanding of lung biology. Our lead candidate is also expected to heal injured lung tissue following infection with other pathogens, and following severe smoke inhalation. These expectations are based on data from animal model studies.
Drug Delivery Technology
We are also developing a drug delivery platform that distributes inhaled therapeutics to all parts of the deep lung. We plan to use it for treating pre-term babies with Infant Respiratory Distress Syndrome (IRDS) and Bronchopulmonary Dysplasia (BPD). It can be also for the efficient transport of other exciting new treatment modalities such as stem cells, genes, and biologics.
Ehud Goldin, PhD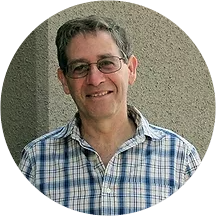 VP of Biology R&D
Ehud (Udi) Goldin is the Chief Scientific Officer of Angular Medicine. He is also a Stanford University SPARK Advisor. Earlier Ehud was Chief Scientist at SENS Research and senior staff fellow at the National Institutes of Health (NINDS and NHGRI). Ehud is expert in diseases resulting from lipid netabolic disorders. He received his Ph.D. in Neurochemistry from the Weizmann Institute in Israel.
Hong Zhao, MS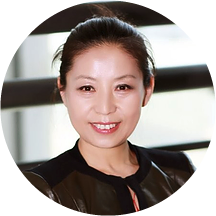 Senior Director of Chemistry, Manufacturing and Control
Hong Zhao has over 25 years of experience developing protein therapeutics. She has deep experience in CMC activities, including Clinical Supply, and Quality and Regulatory aspects of drug development at all stages of Clinical Development. She has managed internal and external operations and has prepared numerous CTD sections of regulatory filings. Hong received a M.S. in Chemistry from the Chinese Academy of Sciences.
Russ Lehrman, PhD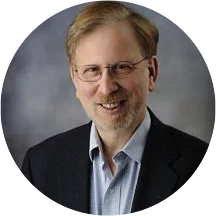 Founder, President
Russ Lehrman is the Founder and President of  BioSuperior Technology. He was also a Co-Founder and the VP of Chemistry at SnapDNA. In that position, he helped raise $5M.  He is also an expert witness and serves as a Stanford University SPARK Advisor.  Previously, Russ had technical leadership positions at Elan, InteKrin, Nektar, NeXstar, and Pfizer (Upjohn). He is an expert in pharmaceutical R&D  with an emphasis on large molecule therapeutics.  Russ received his Ph.D. in Medicinal Chemistry at UW-Madison.​
Russ serves as an expert witness in pharmaceutical litigation cases. 
Lucia Mokres, DVM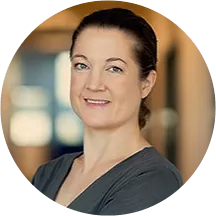 VP of Clinical and Regulatory Development
Lucia Mokres is the Founder and Principal of Araneae Biotech Consulting, LLC. She was previously the Chief Medical Officer of EpiBiome, Inc. Lucia has helped raise $6M in seed and Series A funding for that company. She is also on the Advisory Board of the Association for Women in Science. Previously, she was Principal Clinical Scientist at Abbott Vascular. Lucia was trained as a veterinarian at Colorado State University.
Contact us to learn more about our unique work